Despite having directed over a hundred films in a career that has spanned five decades and also being responsible for, as producer, a number of key works of the Japanese 'New-Wave' during the sixties and seventies, very little has been written, in English, about independent director/producer Koji Wakamatsu. In no small part, this is due to the fact that very few of his films have been seen outside of Japan, barring a few international festival screenings in his heyday, the fairly recent (2001) DVD releases of three of his films in America (two of which are already out-of-print) and some international acclaim for his two most recent films (CYCLING CHRONICLES: LANDSCAPES THE BOY SAW, Japan, 2004 and UNITED RED ARMY, Japan, 2007), which have led to a few retrospectives of his work in Europe and the U.S.
Another factor has been the critical dismissals of his works put forward by respected Japanese film and culture expert Donald Richie, who, at a time when French film critic Noel Burch was championing Wakamatsu's films in Europe, wrote that "Wakamatsu makes embarrassing soft-core psychodrama and Noel Burch led the French into seeing great cinematic depth in VIOLATED ANGELS. It occurs to no-one that the reason for making it was non-cinematic. So Koji was treated like his junk meant something." It is my intention, with this essay, to try and argue the case that Koji Wakamatsu is indeed a director worthy of attention, whose work displays complex thematic and stylistic elements beyond the confinements of the genre in which he mainly functioned.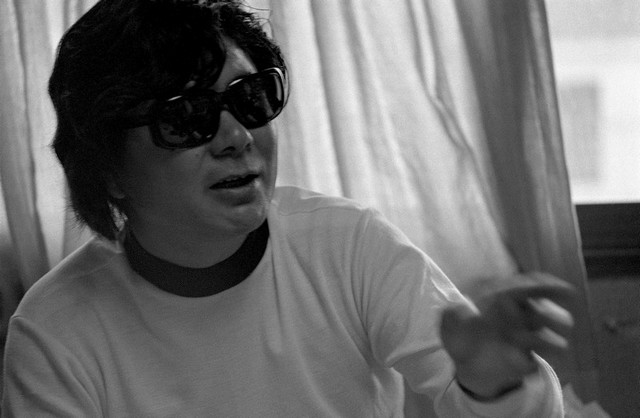 A Young Koji Wakamatsu
The first section will cover the years 1963 to 1965, in which Wakamatsu learnt his trade making 'ero-ductions' (a Japanese amalgamation of the words 'erotic' and 'production') for small film companies in the erotic/pink film market. Chapter two will look at the films produced between 1966 and 1972, when he was at his most prolific and produced his own films (through Wakamatsu Productions), as well as those of several important 'Japanese New Wave' directors (such as Nagisa Oshima and Masao Adachi) and becoming the 'Agent provocateur' of the leftist Japanese New Wave and underground film/art scene of the time. The next will be an analysis of the films he made from 1973 to 1978 after he was forced to close his production company, and the final section will cover 1979 to the present and his movement from underground 'pornographer' to 'Pink Godfather' , and the respected rebel of Japanese cinema.